Hello gentle readers, and welcome to the SwitchArcade Round-Up for February 4th, 2021. In today's article, we look at all of the new releases of the day. There are quite a few, and we've got summaries of all of them. The highlights include Haven from The Game Bakers, and the quirky Kowloon High-School Chronicle from Arc System Works. There are plenty of other games to check out, though. Naturally we've also got the latest incoming and outgoing sales lists for you to have a look through. Let's get going!
New Releases
Haven ($24.99)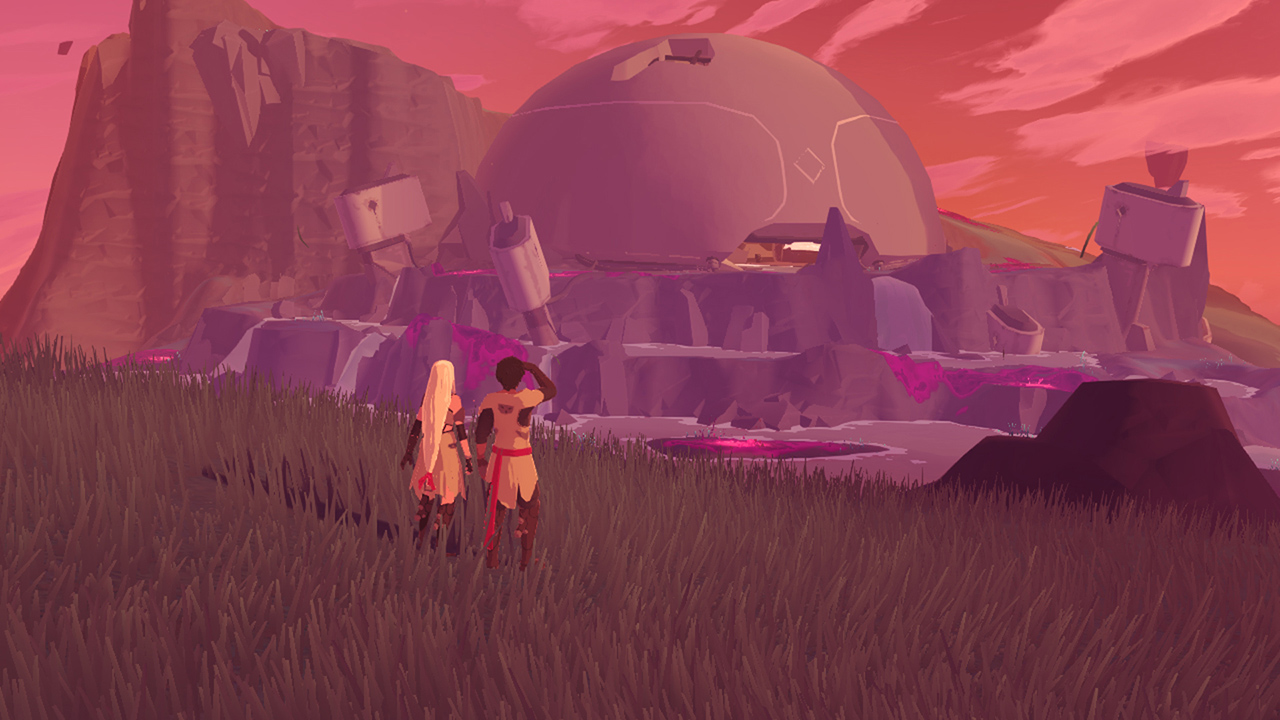 SwitchArcade Highlight!
Haven got a lot of praise when it released on other platforms late last year, and I expect it will find an eager audience on Switch. This one comes from The Game Bakers, a name that is certainly quite familiar to mobile gamers. It's a bit mellower than its previous Switch release Furi, offering a somewhat simplified and extremely stylish take on the survival genre. There are some light RPG elements here, but by and large the experience is more focused on the narrative. It's a sci-fi tale of romance about two lovers who defy the rules of society and run away together. The story is wonderful, and it helps push you forward even in places where the gameplay is a bit dull. Very much worth playing, especially if you're interested in character-driven stories.
Kowloon High-School Chronicle ($29.99)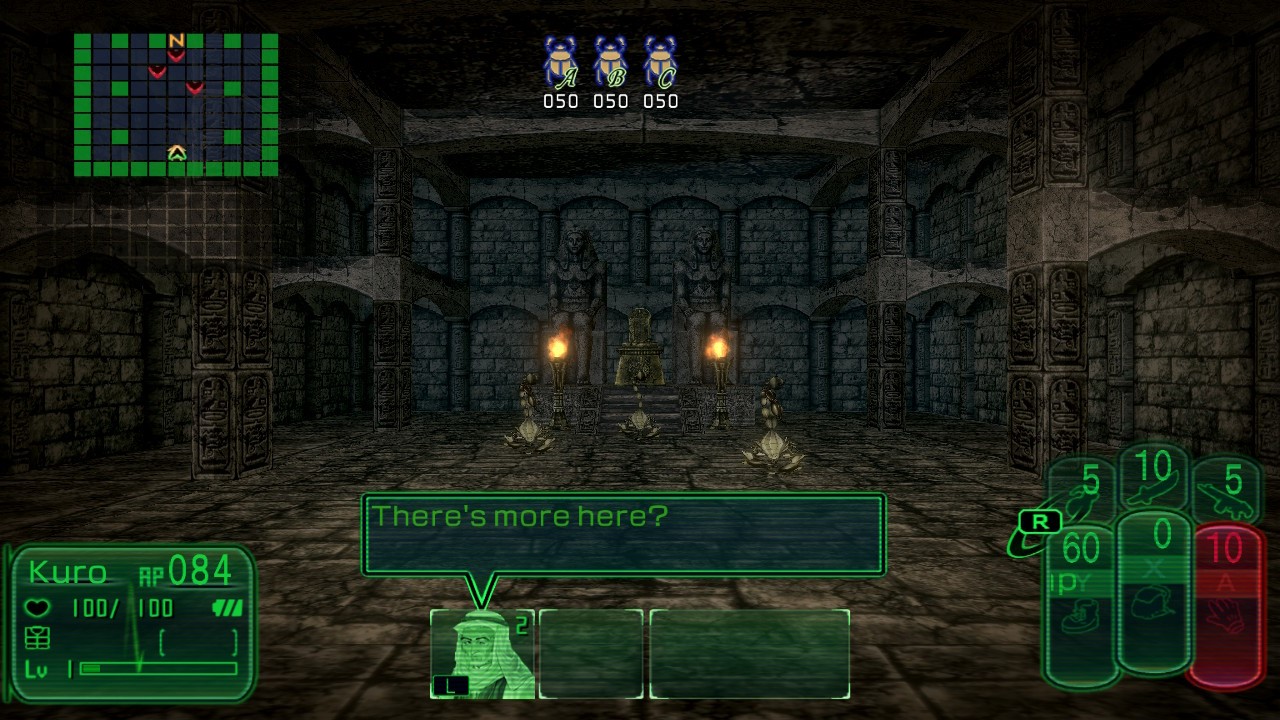 SwitchArcade Highlight!
Well, this is interesting. This game released on the PlayStation 2 in Japan what feels like a million years ago, and it earned a solid cult following with its intriguing ideas. It got a remaster that hit Switch last year, which has now been localized for Western audiences. It's kind of a hard game to describe. Part dungeon crawler, part adventure game, and part visual novel. Set in Shinjuku, Tokyo, it follows a young treasure hunter who pretends to be a normal student while he searches for a hidden ruin deep beneath the school. Solve puzzles, battle enemies, and build relationships with your fellow students as you delve into the many mysteries buried in the depths. I'm kind of shocked Arc System Works localized this, but I sure won't complain. It's very odd, but very good.
Arcade Archives Ninja Kazan ($7.99)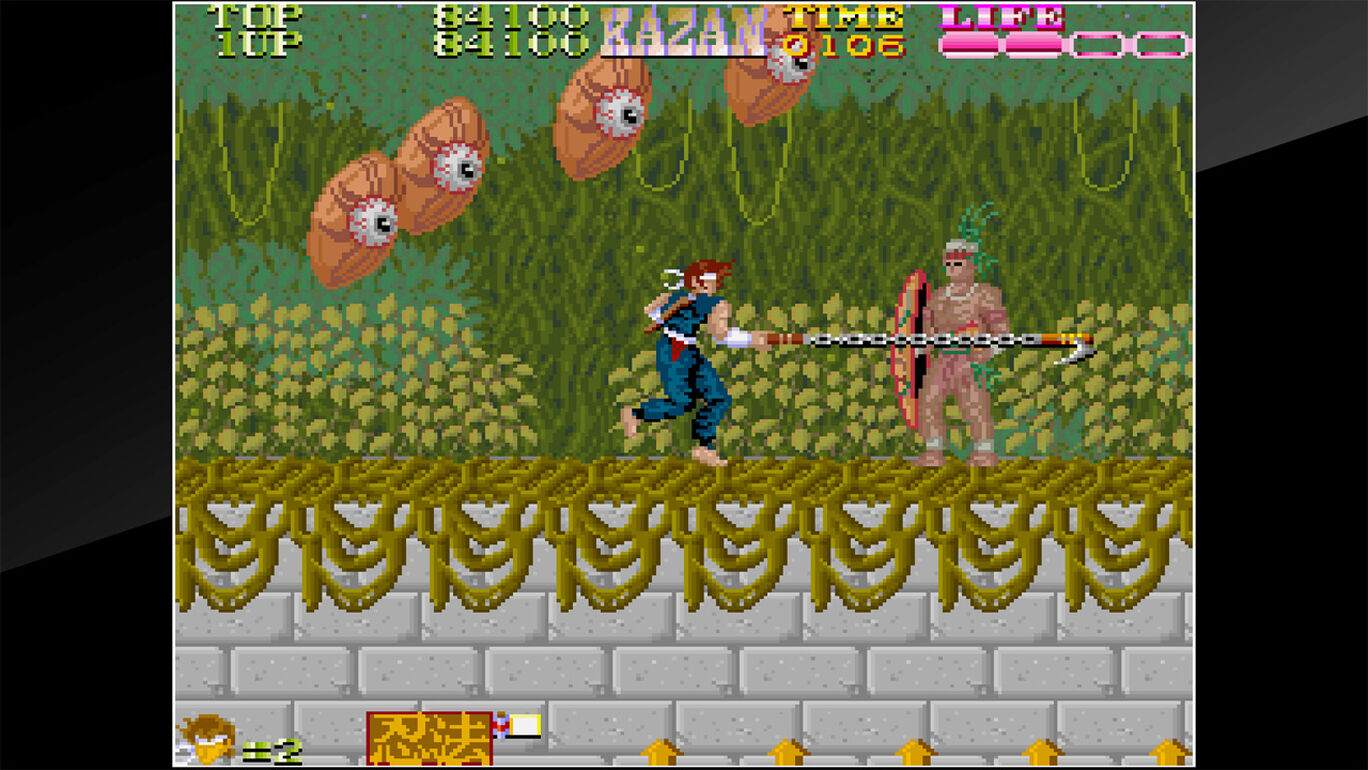 You know, Hamster sometimes genuinely surprises me. I feel I'm a pretty knowledgeable guy when it comes to classic video games, but even I don't know much about Ninja Kazan. It's a 1988 game from Jaleco, and I may have played it in the swimming pool area of a hotel once when I was a kid? Maybe? Something about that ninja guy looks familiar, anyway. Given how obscure it is, I suspect it's not terribly good. But that's not really the point of some of these releases, is it? Indeed, these rarely-seen games that offer a decent-but-not-great experience can serve as a nice slice of nostalgia, transporting you back to the hotel swimming pool areas of your youth where you found some weird games outside the sauna and played them because they were there.
Conarium ($19.99)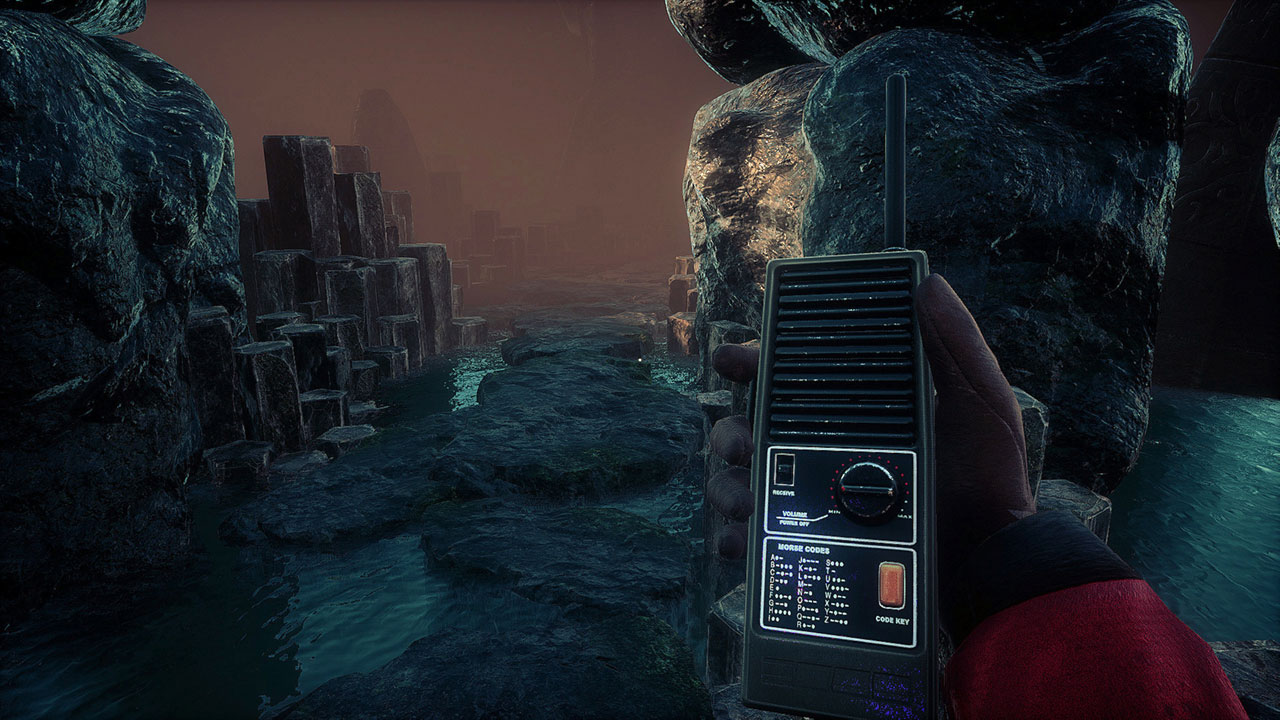 Strap yourself in, friends. If you can believe it, we've got a Lovecraftian horror game here. I know, who could possibly have thought to mix Lovecraft and video games? Watch out, Katamari Damacy. Jokes aside, this is an adventure game inspired by Lovecraft's At the Mountains of Madness. You wake up with a whole lot of memory loss in an Antarctic base near the South Pole. The place is deserted and you can't help but feel like things aren't quite right. Explore, find clues, try to resolve the mysteries. There are multiple endings to discover, which gives the game a bit of replay value. This one got a middling reception on other platforms, and given it's running on Unreal 4 I can't imagine the Switch version will fare any better.
Odysseus Kosmos and his Robot Quest ($14.99)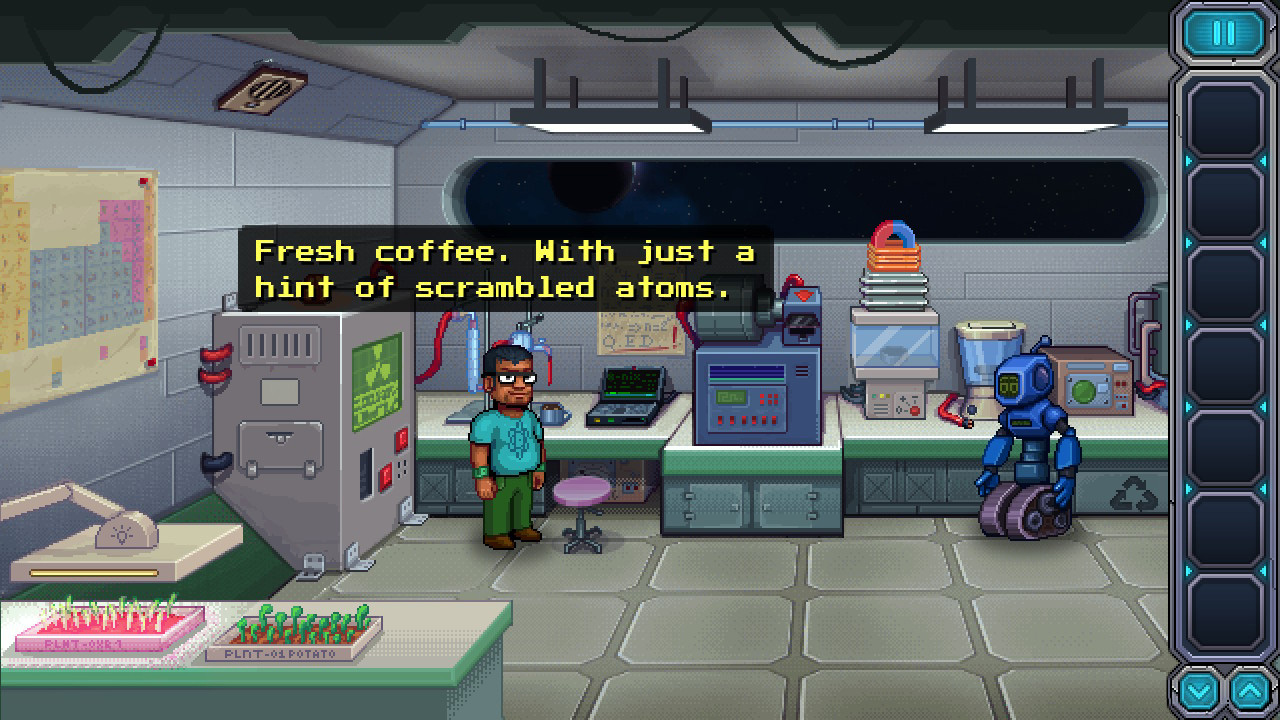 A point and click adventure about an engineer named Odysseus Kosmos and his robot buddy named Barton Quest. They've been left alone to tend the ship while the away team is off on a mission, and it has been seven long years since. Oddy is bored and lonely, but one day his routine is disturbed, an event that kicks off a serious adventure. This Switch version contains all five episodes that were released, and it's a good thing because the first couple are a very slow burn indeed. The puzzles can be annoying in that very old-school kind of way, and I'm not huge on the writing. The art is good, the game is reasonably challenging, and the plot is decent enough. That might be enough for the adventure fans out there.
NUTS ($19.99)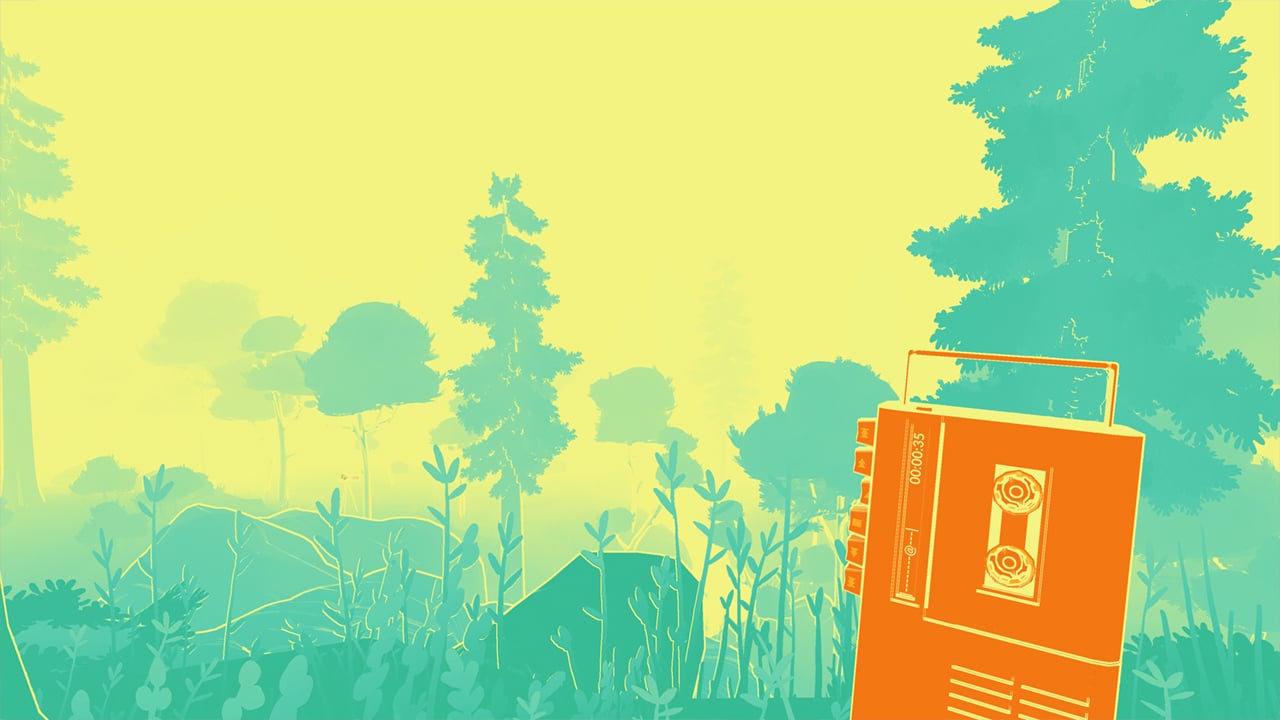 NUTS is a stylish game about observing squirrels. It feels a lot like Firewatch at times, and that's not a bad thing. The gameplay is decent enough, though it gets a bit repetitive by the end of the game's run. Still, the atmosphere and mysterious story are reasons enough to keep going until the end, which comes after four or five hours. You might remember this game from its Apple Arcade debut a couple of weeks ago, and as with all games that are on that service it's a bit hard to recommend buying it on Switch for twenty bucks when you could easily finish it inside of a five-dollar one-month Apple Arcade subscription. If you really can't get on with touch controls or want a version you know you'll have regardless of subscription status, I suppose you could pick it up here.
Flying Hero X ($9.99)
You can probably guess just from the screenshots that this was originally a VR game on home computers. You play as a flying cat hero who has to save the city from invading unicorns by completing a variety of missions. You get a solid-sized area to fly around in, but there really isn't much to it. I mean, it feels like what it is: something you pick up for ten bucks to get twenty minutes of amusement with your VR headset and then never play again. Without the VR gimmick, there's very little to recommend this beyond its absurd premise. I'm sure some people will buy it anyway because there really isn't much choice when it comes to open world superhero games on the Switch. Sure wish someone would do something about that. A fellow can't live on LEGO and Saints Row alone.
Byakko-tai Samurai Boys ($19.99)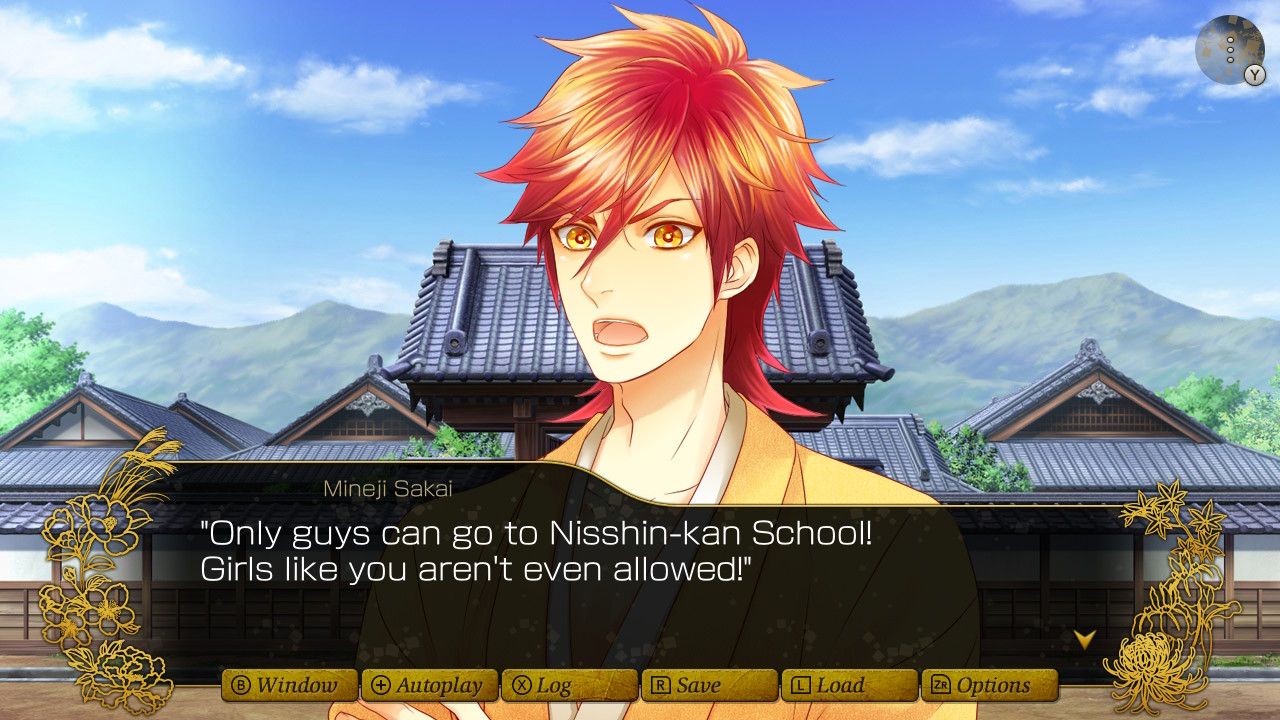 Here's today's otome romance visual novel, which is apparently about some kind of samurai high school where girls aren't usually allowed? The eShop description does not give me a lot of confidence about the quality of the English translation here, and the art doesn't really strike me in any special way. Anyway, you've got six potential suitors to go after, and they fall into the usual types. I don't think this looks like anything special by the standards of the genre, but if you've got an itch and feel like this will scratch it, don't let me stop you.
Football Cup 2021 ($9.99)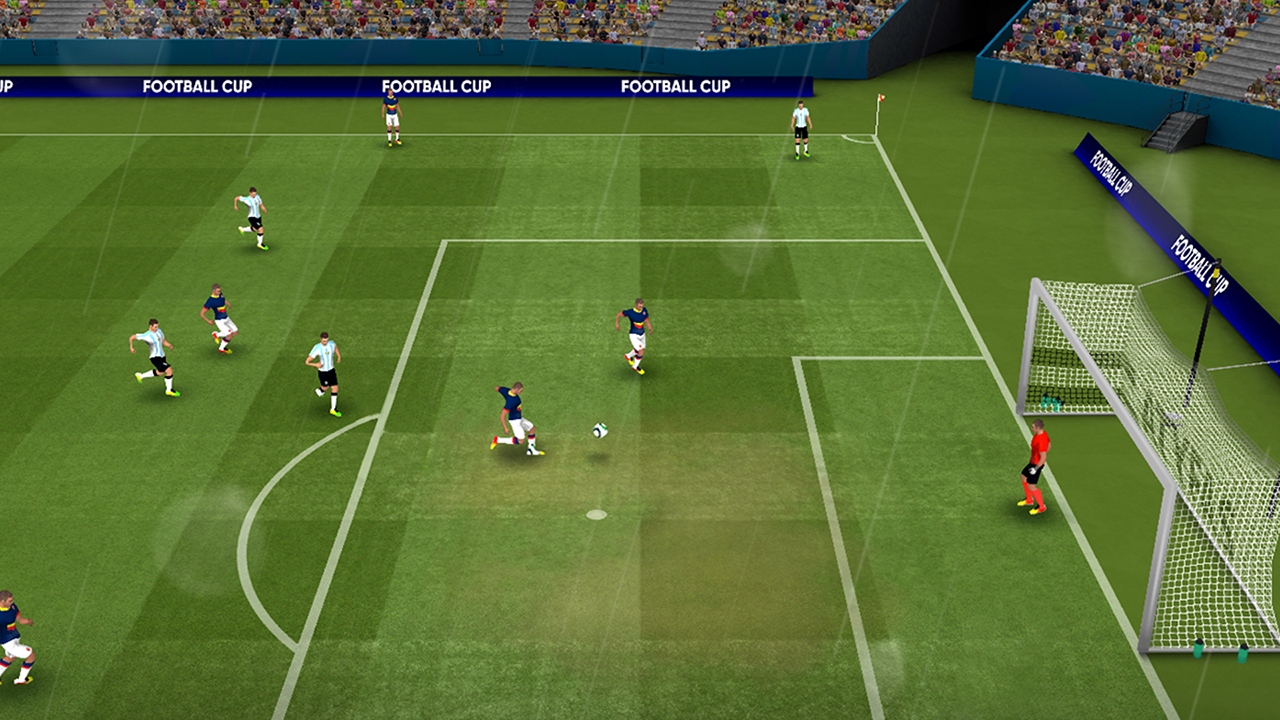 This soccer game is pretty well-liked on mobile. I suppose we'll see if Switch owners take to it as well. Of course, on mobile it's free to play with a simple one-dollar ad removal IAP. There are no real licenses involved here, so if that's important to you I'd recommend checking elsewhere. This is a very crowded field on the Switch even around this price point, and frankly I can't talk in much detail about this game in particular. At the very least I'll say that the fact that it is single-player only makes me think its value is somewhat questionable for many players. At any rate, I'll direct those who are interested to the mobile version, which goes under the title Soccer Cup 2021 in North America. That will give you a free taste of what you can expect from this Switch version.
Skyforge (Free)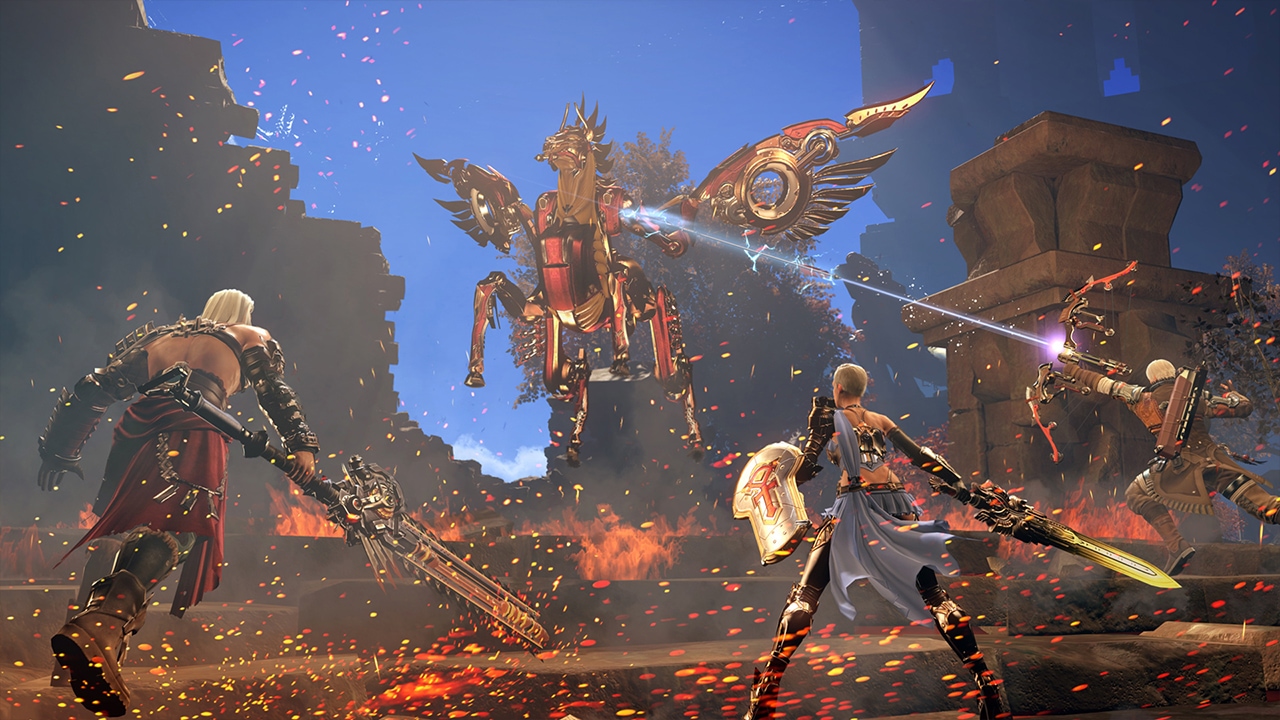 The Switch doesn't exactly have a grand selection of MMORPGs available, and it's that dearth of options that Skyforge is probably looking to take advantage of. This isn't the most beloved of games on other formats, but it may find a more willing audience on the Switch. Enter a sci-fi/fantasy world where you can switch between 18 different classes as you take on gods and monsters alike. It's free to try, so as long as you've got some interest and a good chunk of space on your memory card, you might as well give it a shot and see how you take to it.
Station Manager ($14.00)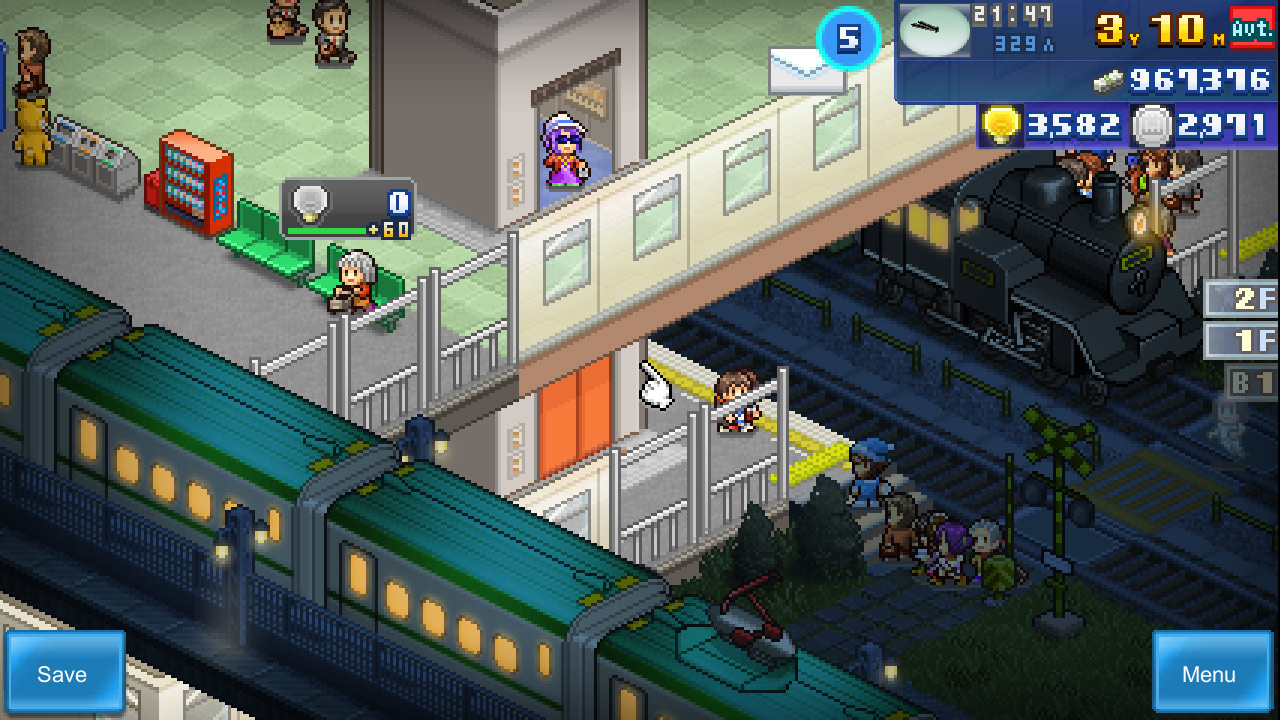 I could probably copy and paste my descriptions of Kairosoft releases by this point, but let's do things the long way anyway. It's another sim, this time focused on building and managing your own train station. Nothing too different from the norm for this developer, so it really comes down to how sick you are of the formula and how interested you are in this particular topic. Personally, I've developed a fondness for trains during my time in Japan. As such, I find this one a bit more appealing than the typical release from Kairosoft. Naturally this is already available on mobile in perfectly playable form for about half the price, so choose whichever route fits your needs best.
Grey Skies: A War of the Worlds Story ($14.99)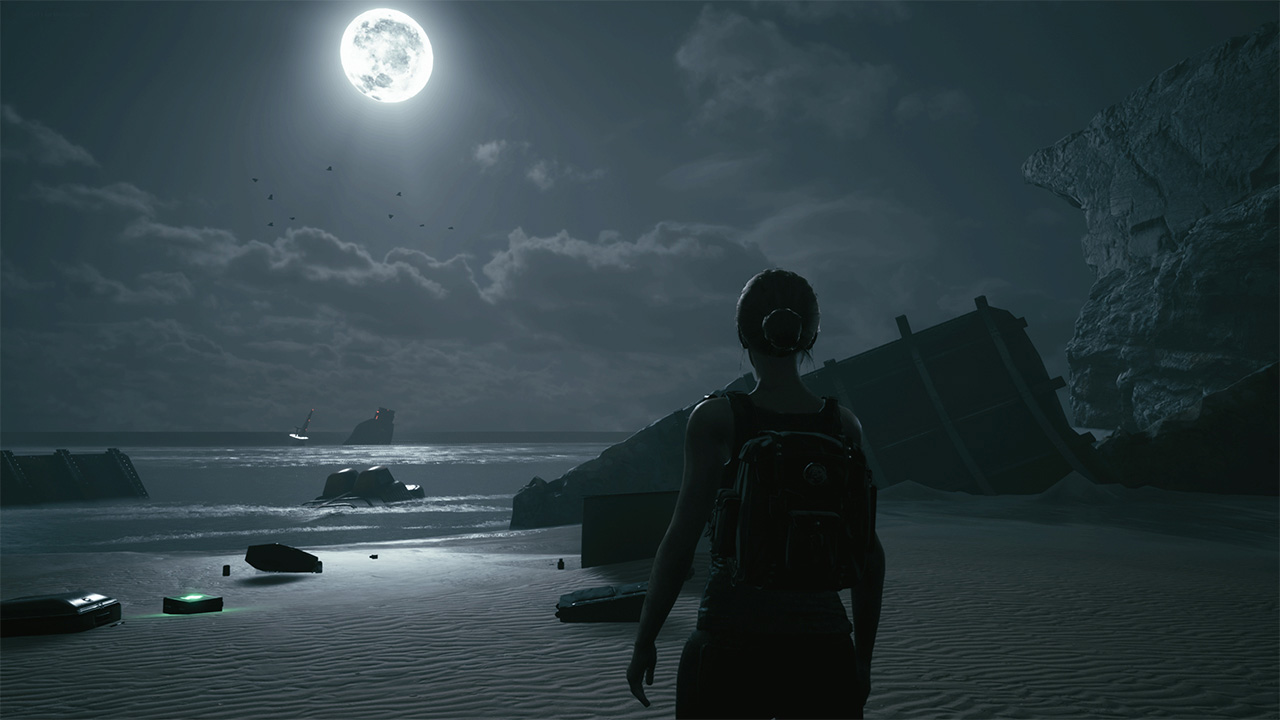 Eh, I can see what the developer was going for here, but it just doesn't work. It sees you playing as a woman named Harper who is trying to survive in the midst of the Martian invasion. It's a stealth-heavy adventure game with awkward controls and a meandering game design that just never comes together the way you would hope. It's too bad because the developers did a good job of realizing the setting. If you love the HG Wells story you might get a kick out of wandering around the English countryside while all hell breaks loose, but as a game it's just not very good.
Blue Fire ($19.99)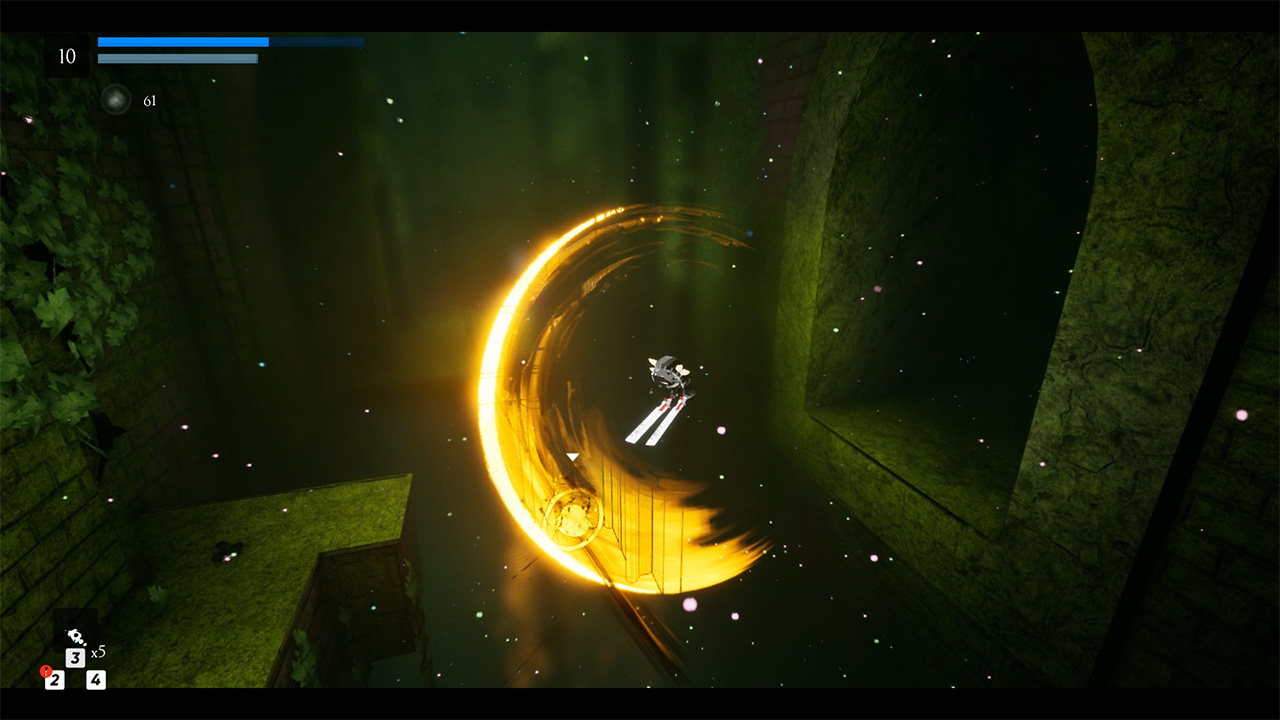 Blue Fire is a rather impressive-looking 3D action-adventure game that seems to draw from The Legend of Zelda and Hollow Knight in equal measures. I've only been able to play a little bit of it so far, but it seems decent. Not spectacular, but decent. The platforming is fine but so far the combat just isn't quite clicking with me. But really, that's after a very short time with the game. I'll be doing a review of this one after I make my way through it, so if you need a solid verdict you'll have to wait a few days. At the very least, I have to grant that it is quite ambitious.
Digerati Best Sellers ($51.97)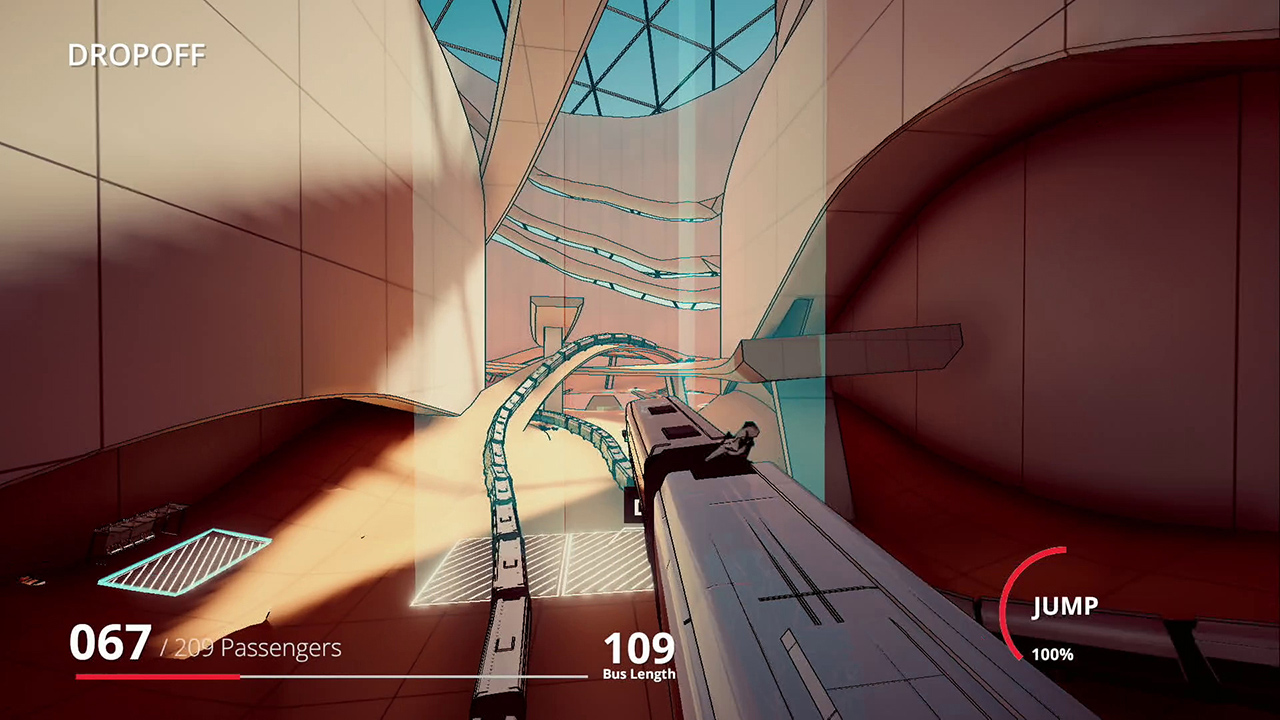 Well, that's an asinine price. Just have to be rebels, don't you, Digerati? Oh well. It's another bundle from this publisher, this time including Slain: Back From Hell, Snakeybus, and Sunless Sea: Zubmariner Edition. You don't actually save a single cent over buying them separately with this bundle, but I'd imagine it will get frequent deep discounts like other Digerati bundles. The usual reminder is in effect: the individual releases go on sale often, so make sure you compare to ensure you're getting a good deal.
Sales
(North American eShop, US Prices)
As luck would have it, a bunch of sales came in before I finished up this article. Not all of them by any means, but at least we have a healthy list to look at. Habroxia, Polyroll, and The Warlock of Firetop Mountain are probably my favorites in this bunch, but there will be a whole lot more sales tomorrow to look at so don't blow all of your money yet. As for the outbox, it's your last chance to stock up on Resident Evil games until they go on sale again three weeks from now. Act now, or act later. Up to you.
Select New Games on Sale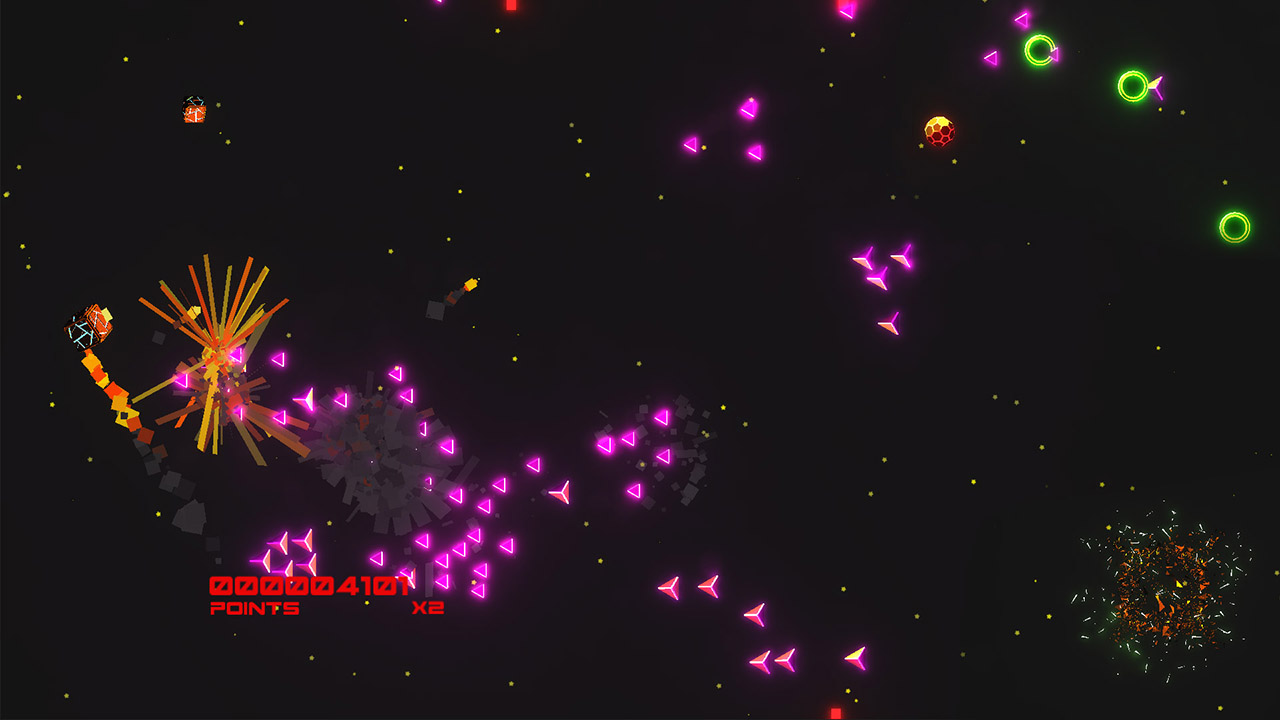 Mastercube ($3.29 from $5.49 until 2/9)
Symmetry ($1.99 from $9.99 until 2/9)
Kholat ($7.49 from $14.99 until 2/9)
Sushi Time! ($1.99 from $4.99 until 2/9)
Spencer ($2.79 from $6.99 until 2/15)
M.A.C.E. Space Shooter ($1.99 from $4.99 until 2/15)
Swamp Defense 2 ($1.99 from $2.99 until 2/15)
Marble Power Blast ($1.99 from $2.99 until 2/15)
Bubble Shooter DX ($1.99 from $2.99 until 2/15)
Perry Pig Jump ($1.99 from $2.99 until 2/15)
Balance Blox ($1.99 from $2.99 until 2/15)
Super Star Blast ($1.99 from $4.99 until 2/15)
The Savior's Gang ($3.24 from $4.99 until 2/17)
Super Korotama ($3.24 from $4.99 until 2/17)
Princess Closet ($17.49 from $24.99 until 2/17)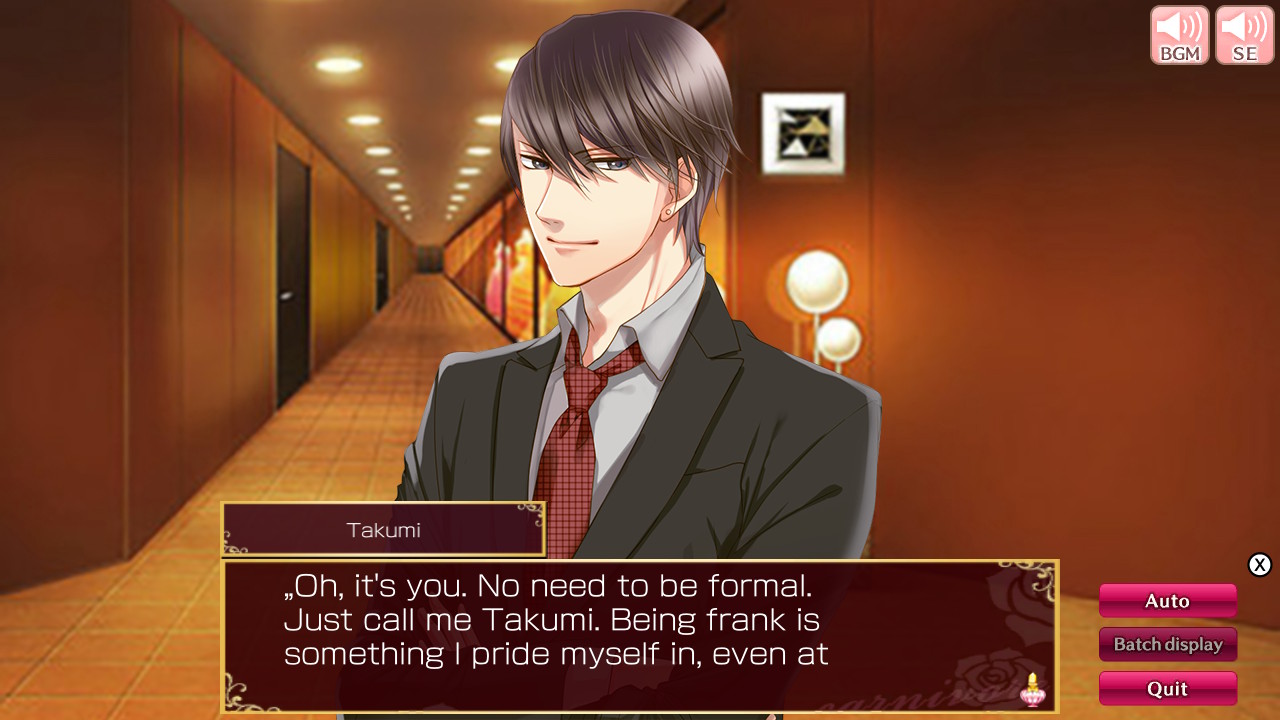 My Bewitching Perfume ($13.99 from $19.99 until 2/17)
Diamond Girl: AEEiL ($15.99 from $19.99 until 2/17)
Polyroll ($2.49 from $9.99 until 2/22)
Superola & Lost Burgers ($1.99 from $4.99 until 2/22)
SlabWell: TQFKA ($1.99 from $7.99 until 2/22)
Warlock of Firetop Mountain: GS ($2.99 from $29.99 until 2/23)
Cybxus Hearts ($3.34 from $4.99 until 2/23)
Dark Grimm Mariupolis ($3.34 from $4.99 until 2/23)
Smart Moves ($4.01 from $5.99 until 2/23)
Void Source ($2.01 from $5.99 until 2/23)
Habroxia ($3.19 from $7.99 until 2/25)
Sense: A Cyberpunk Ghost Story ($15.99 from $19.99 until 2/25)
Task Force Kampas ($2.39 from $5.99 until 2/25)
Ghost Blade HD ($5.99 from $14.99 until 2/25)
inbento ($3.49 from $4.99 until 2/25)
Quarantine Circular ($2.99 from $5.99 until 2/25)
Blue Rider ($3.99 from $9.99 until 2/25)
Sales Ending Tomorrow, Friday, February 5th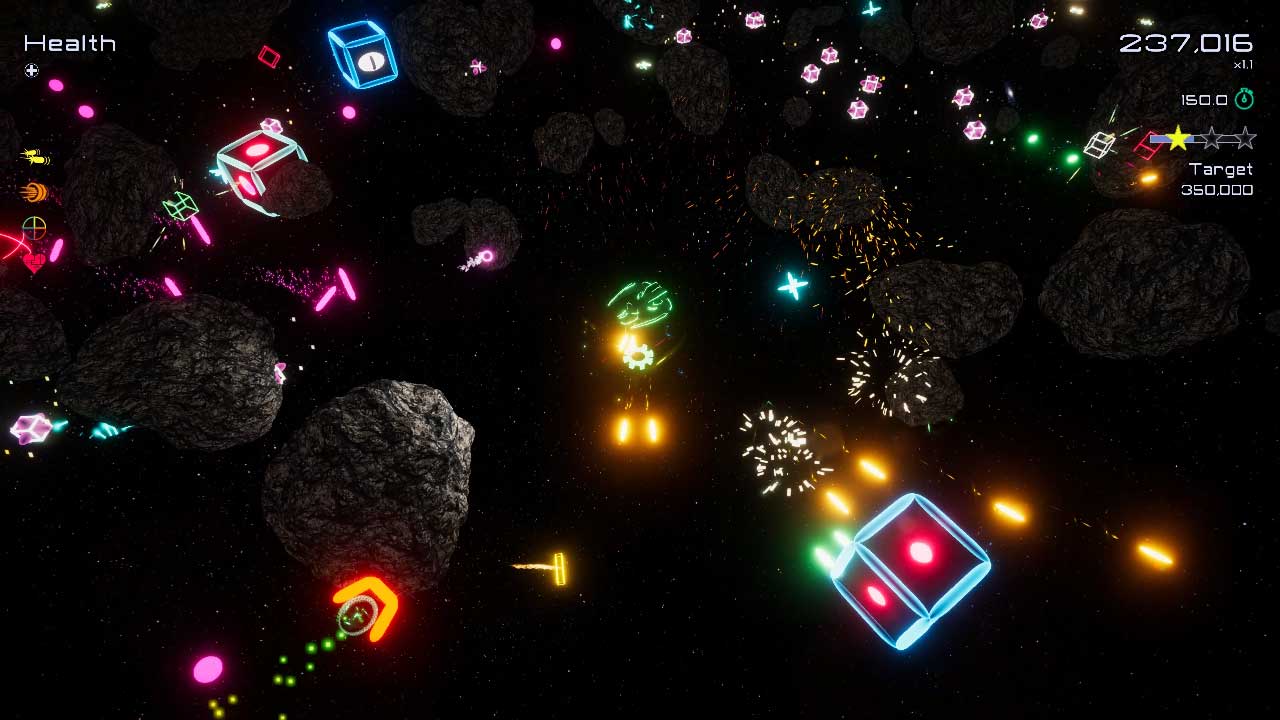 #Funtime ($6.73 from $14.99 until 2/5)
4×4 Dirt Track ($5.99 from $11.99 until 2/5)
Almost There: The Platformer ($1.99 from $9.99 until 2/5)
Bonkies ($11.99 from $14.99 until 2/5)
Boreal Blade ($3.19 from $3.99 until 2/5)
Breakpoint ($2.49 from $4.99 until 2/5)
Car Driving School Simulator ($6.99 from $13.99 until 2/5)
Carnage: Battle Arena ($2.99 from $14.99 until 2/5)
City Bus Driving Simulator ($4.79 from $11.99 until 2/5)
Curling ($4.49 from $5.99 until 2/5)
Deleveled ($4.98 from $9.99 until 2/5)
Detective Driver: Miami Files ($4.79 from $11.99 until 2/5)
Fracter ($3.48 from $6.99 until 2/5)
Fury Unleashed ($9.99 from $19.99 until 2/5)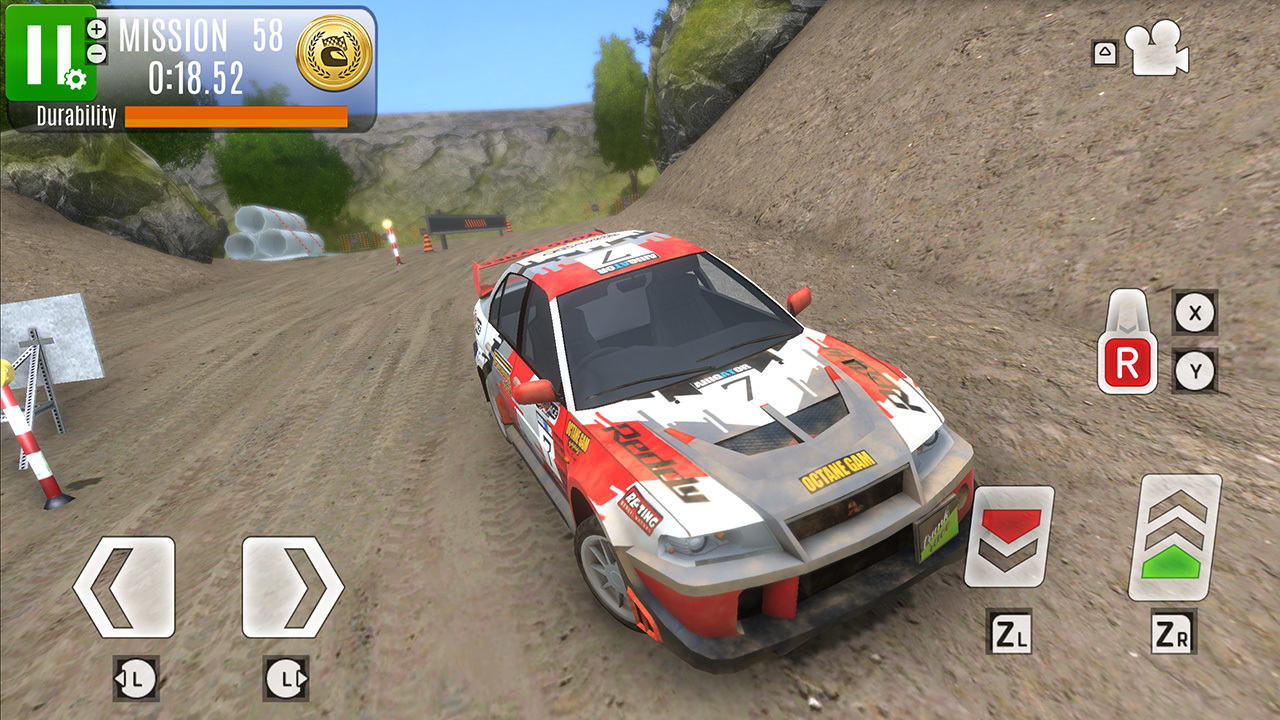 Gas Station: Highway Services ($4.79 from $11.99 until 2/5)
Gurgamoth ($1.99 from $9.99 until 2/5)
I, Zombie ($1.99 from $4.99 until 2/5)
Nine Parchments ($4.99 from $19.99 until 2/5)
Resident Evil ($12.99 from $19.99 until 2/5)
Resident Evil 0 ($12.99 from $19.99 until 2/5)
Resident Evil 4 ($14.99 from $19.99 until 2/5)
Resident Evil 5 ($14.99 from $19.99 until 2/5)
Resident Evil 6 ($14.99 from $19.99 until 2/5)
Resident Evil Revelations ($7.99 from $19.99 until 2/5)
Resident Evil Revelations 2 ($7.99 from $19.99 until 2/5)
Roundguard ($8.97 from $19.99 until 2/5)
Squeakers ($1.99 from $2.99 until 2/5)
The Ambassador: FT ($6.73 from $14.99 until 2/5)
The Bridge ($1.99 from $9.99 until 2/5)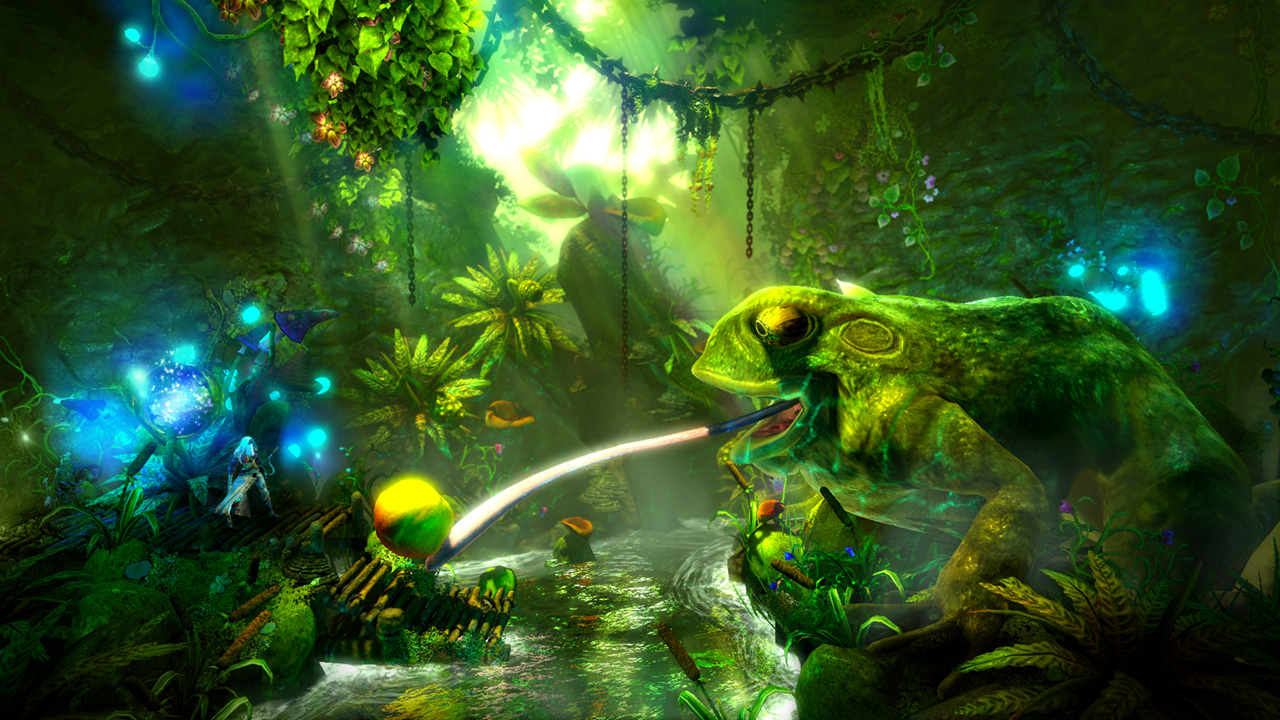 Trine 2: Complete Story ($4.24 from $16.99 until 2/5)
Trine 3: Artifacts of Power ($4.99 from $19.99 until 2/5)
Trine Enchanted ($3.74 from $14.99 until 2/5)
Tumblestone ($1.99 from $14.99 until 2/5)
UNI ($1.99 from $4.99 until 2/5)
That's all for today, friends. I have another appointment at the hospital tomorrow to get some literal live-or-die test results, so uh… cross your fingers for me, eh? I should be back in time to put together tomorrow's article, which will cover the remaining releases of this week and the new sales. I hope you all have a great Thursday, and as always, thanks for reading!